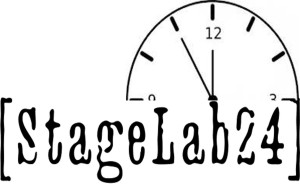 Ten-minute play festivals are popular all over the country. My work has been showcased in such festivals in Michigan, California and New York. They often take a full year to produce, longer if you count the writing involved. There are submissions and auditions and rehearsals and publicity and rehearsals and sets and rehearsals and tech and rehearsals.
TLC Productions' StageLab24 does all that, but in 24 hours.
Sounds crazy? It is. I was a writer for the inaugural run in 2014.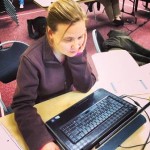 How it works is the producers select the writers ahead of time. We enter the theater at 8 p.m. with nothing but our laptops. We can have an idea rolling around our heads, but nothing written. We sit together, but separately, and write all night.
Around 7 a.m., the directors arrive and r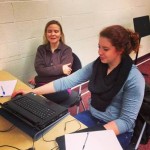 ead our scripts. Rewrites happen over coffee. Then writers sleep, and the directors hold auditions.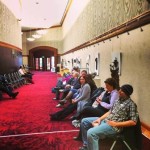 Actors come in with one-minute monologues. Directors draft them baseball-style into each of the plays.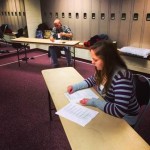 Actors and directors then take the day to rehearse the pieces.
Meanwhile folks are creating programs, designing sets, procuring costumes, arranging lights, and locating props. A quick tech/dress rehearsal. A few adjustments. And the stage goes dark.
The theater doors open and the show goes on, literally 24 hours after the writers arrived.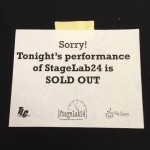 In 2014, TLC Productions rented the Biltmore Studio, the smaller of the two stages in the beautiful Village Theater at Cherry Hill in Canton, Michigan. They figured the crowd would be modest. They sold the place out before the scripts were finished.

I was thrilled with the results. This impromptu 10-minute play festival was every bit as good as the traditionally produced festivals I've seen. The journalist in me thinks the deadline has a lot to do with it. Pressure creates diamonds.
For 2016, TLC Productions rented the main stage in the Village Theater at Cherry Hill in Canton, Michigan. The page-to-stage show happens January 8-9.
The producers invited me back to write. I thought about it for .002 seconds before saying yes. I will write more on this later, but there are things you should know.
Tickets are on sale now. Like I said, last year they sold out before the writers finished writing. The theater is beautiful and well worth the drive. Here is the link.
Given the rich theater community we have in Battle Creek, Marshall and the surrounding areas, I wanted our local actors to know auditions are open. It's a full day commitment, but the food is good and the people you will be working with are even better. Here is some more information.
Finally, these types of events need support. The first StageLab24 benefited from a grant, which is no longer available. TLC Productions moved forward with a Kickstarter campaign. If you are interested is supporting this worthy effort, here is the link.
Meanwhile, I need to brainstorm…